Krys Blackwood's Resume
I know it's fun to cut and paste stuff. So here's a texty version. But I also have a lovely version of my resume.
Goal
I am seeking a lead or senior user experience position in a company that understands why happy and loyal customers are the key to profit, growth and sustainability. With a strong technical background, broad spectrum of expertise and knowledge of industry standards, I can save design cycles and development time in a team of any size. At this time I am only seeking permanent employee status.
Experience
July 2010 - Present



Director of User Experience

Owner of the brand, creative director and producer of all collateral.
Hired and managed User Experience department while also acting as an individual contributor
Responsible for the complete user experience, from product strategy through release QA.
Metrics-driven product management and UI design for user-facing features, including living styleguide, search results, product pages, account pages and mobile app with measurable success.
Qualitative and quantitative user research with three different target audiences: internal, partner and consumer.
---
April 2009 - July 2010



Senior User Experience Designer

Co-owner of the user experience, with the VP of Marketing.
Qualitative research of existing features and customer requirement gathering for new features.
Designed successful Address Book and Greeting Card projects, and designed major product page improvements.
Created company's first styleguide document.
Worked with creative team and engineering team closely to make the best of a waterfall process.
Managed contract designers.
---
April 2007 - April 2009

Principal Interaction Designer
Owned all aspects of online user experience for a complex, web-based application.
Redesigned app from four different UI's to one single, consistent look and feel.
Performed customer requirement gathering, usability research and feature validation for all new products, saving development time and improving usability scores.
Worked within product team to manage design contractors and collaborate with marketing, engineering and executives on major projects.
Simplified every feature in the application, applying progressive disclosure principles to enhance learnability.
Applied proper information architecture while redesigning major screens of the app, resulting in increased revenues and user activity.
---
May 2006 - April 2007

User Interface Designer
Benchmarked the original UI of a desktop application using usability testing, heuristic evaluation, and baseline review.
Built long-term strategy for user interface, emphasizing smooth transitions for the user and manageable development segments.
Successfully brought product to beta and initial public release in cooperation with development team, marketing and executives.
Provided numerous complete redesigns of the desktop application look and feel, toward three different goals.
Remained agile through company direction changes, modifying goals and work plans as needed.
---
Sept 2002 - May 2006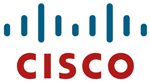 User Interface Designer (contract position)
Completed initial task - hi-fi prototype of a new ordering tool - in 2 weeks. Estimated time had been 3 months.
Created and socialized unified ordering and tracking user interface to replace current function-based tools. Project was adopted.
Created complete set of mockups and user interface design specifications for new ordering system, based on user research and iterative testing.
Performed baseline usability testing and evaluation on current systems and used the results to refine the new system design.
Identified best practices and metrics to be applied to entire organization, resulting in greater awareness of customer needs and feedback.
---
May 2002 - Sept 2002
Avere, Inc.
User Interface Design Director (contract position)
Created user interface for enterprise-level application suite using XHTML, XSL, XML and JSP
Built Java servlets to support user interface
Hand-coded HTML and JSP prototypes to specify graphical look and feel of application and address all business requirements
Created corporate image collateral (postcards, mailers, etc.)
Created styleguide and workflow specifications to ensure pleasant and efficient user experience
---
Jun 1996 - Dec 2005
Swankster
(freelance)
President
Formed company as contract/freelance effort in 1996
Design and hand-code web-based application prototypes for clients including: QuickStrike, Society SM, RealHouseMusic.com, XAT, Inc., and Prochnow, LLP.
Provide usability testing and support to clients including: QuickStrike, Avere, Inc. and XAT
XML/XSL hand-coding and graphic design for clients including: Avere, Inc.
Provide logo, branding and corporate identity design for clients including: NevadaQuest, Spider Internet, QMN Consulting, MuyCool Communications and Wildlife Rescue Foundation
Design and develop static and dynamic HTML/Flash websites for clients including: XAT, Inc., Great Basin Internet, Magic 95.5 FM, The Hawk FM, QMN Consulting, Mayor Sandy Eakins and Quadravision
---
Mar 2000 - Mar 2002
Andale, Inc.
User Interface Manager
Designed entire look and feel of complex web-based application, and built HTML prototypes to support concepts and new development
Ran usability testing and heuristic evaluations on a regular basis with actual users, and implemented findings
Used original look and feel of web-based application to create first styleguide to improve consistency across site, resulting in increased usability
Redesigned site to incorporate new corp image and more efficient user interface, decreasing the time required for a new user to learn the application
Created User Interface and usability processes, increasing production efficiency and customer satisfaction
Managed several UI designers and web developers through daily production of mockups
Personally designed two separate desktop-based Visual Basic applications for the company
Responsible for HTML, JavaScript and JSP implementation of UI
---
Aug 1999 - Mar 2000
Integrated Device Technology, Inc.
Senior Web Developer
Hand-coded JavaScript, CGI, dHTML, XML to support e-commerce efforts
Managed a cross-functional team of designers and developers through daily production and project delivery
Built secure extranet for use by major clients, including Solaris, Apache, and LDAP implementation and administration and project management
Spearheaded intranet consistency and usability effort, resulting in unified look/feel and access to corporate intranet
Lead developer and project manager for XML integration effort and Plumtree/SAP integrations
Spearheaded usability effort for all e-business efforts, including corporate site, intranet and extranet sites. Performed all usability testing and coordinated with third party usability vendors.
---
Mar 1999 - Aug 1999
HardwareStreet.com
Senior Web Designer
Daily hand-coding of HTML: maintenance and publication of web pages for busy e-commerce site
Performed internal usability testing and used results to create user convenience features for intranet use
Performed external usability testing and redesigned website to incorporate customer feedback and usability testing results
Managed several junior employees and created processes to increase their productivity by 20%
Provided desktop support technician and NT systems administration
---
Oct 1996 - Mar 1999
Great Basin Internet/Spider Internet
Head of Web Design
Formed company as Great Basin's web design department.
Responsible for all usability testing and implementation of results.
Trained and managed two web design employees and one intern.
Managed all aspects of web site creation from customer interface to graphic design and high-level programming, including front and back-end development of web apps.
---
Jun 1996 - Oct 1996
All Computers, Inc.
Hardware Tech
Specialized in Internet hardware and applications, as well as LAN and WAN setup and administration.
Provided DOS and MS Windows Technical support over the phone and in office.
Repaired and supported personal computer systems with various hardware and software configurations.
Built custom computer systems for home and corporate users.
---
Jan 1995 - June 1996
IBM
CE/Field Technician
IBM's Technology Services Solutions was a partnership with Kodak to provide on-site hardware troubleshooting and repair.
I was the youngest field technician ever employed by IBM.
Provided hardware service and repair for Packard Bell, Acer, Gateway, Compaq, and IBM AS400 and POS equipment.